Non-Conformist Births, Marriages and Deaths
The largest online collection of Non-Conformist and Non-Parochial registers - over 8 million records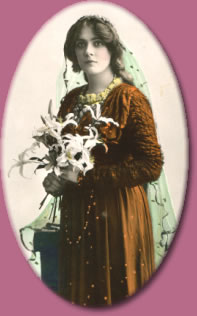 TheGenealogist.co.uk provides the largest online collection of Non-Conformist and Non-Parochial records, with over 8 million records available to Personal Plus, Gold and Diamond subscribers. Our online data proves invaluable for research prior to census and BMD records. The details give images of early birth certificates and registers which include baptisms, marriages and burials. These Records and images are unique to S&N and can only be found at TheGenealogist.co.uk and on the official BMD Registers site.

Non-Conformist records go back to the mid-1600's when various groups refused to conform to the Church of England and wished to have religious freedom to worship in their own way. These groups include Presbyterians, Congregationalists, Baptists, Quakers, Methodists, Catholics and Unitarians. The number of non-conformists is said to equal the number following the Church of England.

The non-parochial records are early registrations of births, marriages and deaths from various sources. They include the birth records at Dr Williams' Library in London, hospital records of maternity, overseas registrations for British citizens and those on board ships.

Records available online at TheGenealogist.co.uk include:
RG4 – Early Registers (authenticated by the Non-Parochial Registers Commissioners) of births, baptisms, deaths, burials and marriages. They cover dates from 1567 to 1858.
RG5 – Early Birth Certificates from the Presbyterian, Independent and Baptist Registry and from the Wesleyan Methodist Metropolitan Registry. They cover dates from 1742 to 1840.
RG6 - The Society of Friends' (Quakers) Registers, Notes and Certificates of Births, Marriages and Burials ranging from 1578-1841.
RG7 – Fleet Marriages. The collection of registers and notebooks of Clandestine Marriages and Baptisms in the Fleet Prison, King's Bench Prison, the Mint and the May Fair Chapel ranging from 1667-c1777.
RG8 – Early GRO Registers of Births, Marriages and Deaths surrendered to the Non Parochial Registers Commission of 1857. Among the more extensive collections in this series are the registers of the British Lying-in Hospital, Holborn, which record particulars of births and baptisms. These cover the period 1749 to 1868 and are very detailed. Burial records, registers of the Chapels Royal and the archive of the Russian Orthodox Church in London.
RG32: Registers Abroad and on British & Foreign Ships 1831-1969
RG33 - GRO: Overseas Birth, Marriage, death and Burial of British Subjects
RG34 - General Register Office: Worldwide Foreign Marriage Returns
RG36 Registers and Returns of Births, Marriages and Deaths in the Protectorates etc of Africa and Asia covering dates 1895-1965.
Go to TheGenealogist.co.uk to compare subscription packages.