Birth, Marriage and Death Records and Marriage Transcripts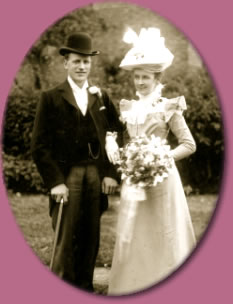 'BMD' stands for Births, Marriages & Deaths records, kept by the General Register Office (GRO) of England & Wales. These records have been kept by law since 1837, detailing every birth, marriage and death recorded in England & Wales since that date. The indexes now enable us to locate the dates of family events and purchase the certificates necessary to carry out genealogical research.

These indexes are fully searchable online at www.thegenealogist.co.uk with all Personal Plus and Premium subscriptions, and you can also purchase pay-as-you-go access to the indexes from £5. You can achieve in a day what may have taken you months or even years previously. Now that the GRO (General Register Office) provide online certificate ordering, the whole process can be carried out quickly, without leaving your home.

On this site, BMDIndex.co.uk, we have the complete range of births, marriages and deaths records from 1837 to 2005 as published by the GRO. The index comes in two parts, 1837 to 1983 and 1984 to 2005.

The records from 1837 to 1983 are in original image format. The image of the original index page has been digitised and indexed by Surname, Forename and Initial of the first person on each page. This enables the system to search for a name and find the page which should contain that entry.

From 1984 onwards the indexes are available as a database. These are fully searchable, by at least surname and first name. We also provide a Smart Search, which enables you to find Birth Records from 1865 within Deaths, and search for births using both parents' names.
We have completed our project to transcribe the BMD Indexes, which are now available online from 1837 to 2005 for all Personal Plus and Premium subscribers to TheGenealogist.co.uk.
Go to TheGenealogist.co.uk to compare subscription packages.